Our main motto since we started the business has been "integrity, fair dealing, and commitment to obligations"
Alexander Uskov
Chief Executive Officer, August Inc.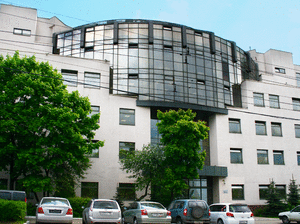 JSC August Inc. is a major Russian manufacturer of chemical pesticides. The company was established on August 31, 1990. Since then Dr. Alexander Uskov has been its principal shareholder and managing director.
August Inc. has been among the leaders of the Russian pesticide and herbicide market for the last eleven years. In 2009, its sales revenue exceeded USD 150 mil. (excluding VAT).
The products are supplied to 76 regions in the Russian Federation, as well as to Belarus, Ukraine, Kazakhstan, Uzbekistan, Azerbaijan, and other FSU states. August Inc. runs subsidiaries in Belarus, Ukraine, Kazakhstan and Brazil.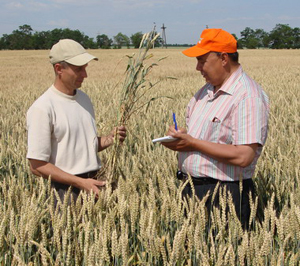 August Inc. has been the first Russian pesticide company to enter international markets. A number of the company products have already been registered in China, and several more products have been given national registration certificates in Brazil, Colombia, Ecuador, and Venezuela.
The company established its own Research and Development Centre to develop and produce new chemical formulations.
August production sites are located in three countries: Russia, Belarus, and China. The main producton site is the Vurnary Mixed Preparations Plant based in the Chuvash Republic, Russia. It is the most up-to-date and highly specialized domestic producer of chemical crop protection products.
Today, August Inc. is the only Russian pesticide manufacturer to have its products certified in accordance with three international standards: ISO 9001:2008 (Quality Management Systems), ISO 14001:2004 (Environmental Management Systems), and OHSAS 18001:2007 (Occupational Health and Safety Management Systems).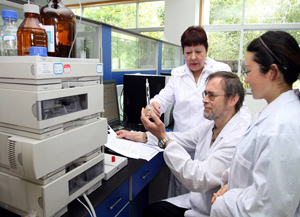 August Inc. makes consistent efforts to increase its production facilities. In 2005, we set up Changzhou August Agrochem Company Ltd., a joint venture producing modern pesticides in China. In 2009 the first production line of August-Bel Crop Protection Plant was put into operation in the Republic of Belarus.
Due to our proactive R&D, technology and investment policy, the August Inc. products equal competing brands by major international companies.
We offer 50+ products for the crop sector. Small holdings are served as well – more than 100 items are available in small package. The demand for these products remains high, nearly 45 million units were sold in 2009.
Efficient management of product portfolio and direct sales system allow August Inc. to be well positioned in Russia and the CIS. The next step is to access foreign markets. In 2011 our products are due to have national registration certificates and will be launched in Brazil, Colombia and Ecuador. R&D and the registration process are going on in other countries of South America, Europe, and North Africa.
Since 2002 August Inc. has been a member of the Russian Union of Crop Protection Manufacturers, Autust Inc. Managing Director Alexander Uskov being its Chairman.


Click To Enlarge